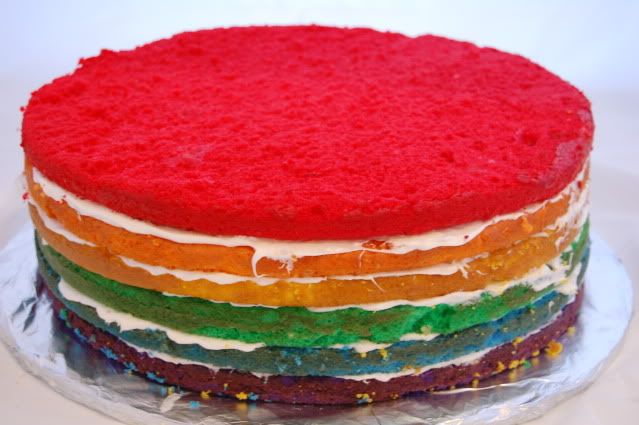 We are back to baking birthday cakes. We haven't made a birthday cake for a few months, and we have to say this one came out looking really neat!
Before we make any birthday cake we always ask the birthday boy/girl what they would like on their cakes. Its fun getting ideas from our nieces and nephews, we are always surprised at their ideas. This cake is for our nephew Freddie, right now he is obsessed with the Teenage Mutant Ninja Turtles. Raphael is his favorite so he wanted a picture of him to be on the cake. He doesn't know what the inside of the cake looks like, so we are excited to see his expression.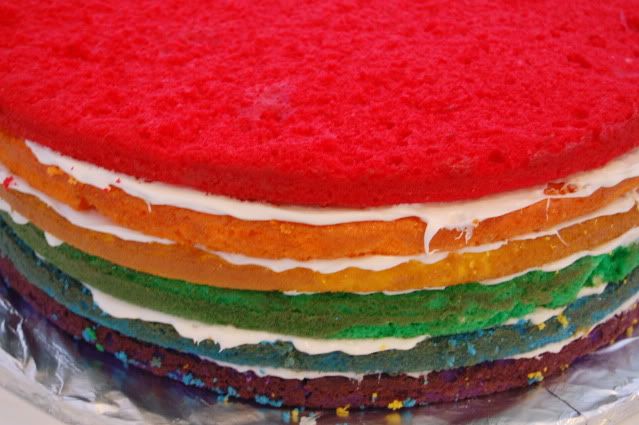 We love how neat all the colors look, what kid wouldn't love this??
The cake was pretty easy to make because we just used white box cake, and added food dye to get each color of the rainbow. We used one box cake for each color and baked them in a 16" pan. In between each layer is store bought white frosting. We were really busy this weekend, so we made it easy on ourselves.
Here is a look at the completed cake...TaDa!
Hope he likes it!