The 12 Days of Christmas Baking If your looking to impress your guest on Christmas, this is the recipe to make! This recipe is very simple and the only part you have to bake is the crust for 8 minutes!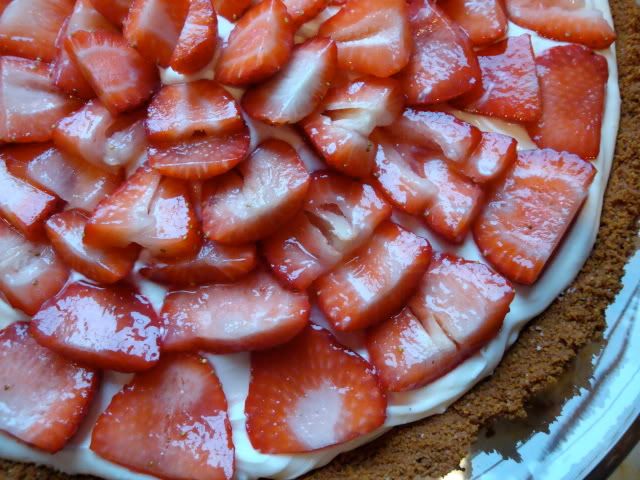 We came across this tart on www.
rubbermecker.typepad.com
. The minute we saw it we knew we HAD to make it! We've never used gingersnap cookies to make a crust, so we were very excited to try it. It looks the same as a graham cracker crust, but it will surprise your guests when they bite into it. The original
recipe
is with nectarines, but we used strawberries instead. We also skipped the peach jam and just macerated the strawberries in sugar before we put them on the tart.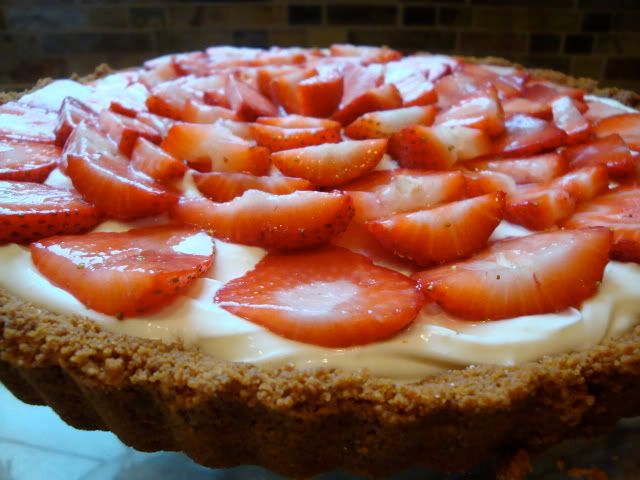 What we might say next might shock you and scare you away from doing it, but we promise its really easy to do. A few weeks ago we came across a recipe to make homemade mascarpone cheese. It didn't even dawn on us that you can make mascarpone cheese yourself. We were scared to try it, but now that we have we don't think we will go back to using the store bought one. Not only is it MUCH cheaper to make it yourself, but the homemade version was much more creamier. Check out the