I usually bring a lunch to work everyday and lately i've been getting tired of the same sandwhiches or salads. I came across this recipe on Kevin's blog,
Closet Cooking
, the other day and decided to give it a try! I changed a few things to my preference. Kevin used cottage cheese in his recipe. I am one of the least pickiest people when it comes to food, but cottage cheese is one of the few things that is not very appealing to me... I made some other small changes. Here is my version of the recipe! I liked these a lot and will be experimenting with different combinations.
Makes about 16 muffins
Ingredients:
2 cup ricotta cheese
8 eggs (lightly beaten)
2 cup flour
2 teaspoon baking powder
1 teaspoon salt
1 cup prosciutto cotto ham (chopped)
1 cup cheddar cheese (grated)
3 green onions (sliced)
* butter spray
Directions:
1. Mix the cottage cheese, eggs, flour, baking powder and salt in a bowl.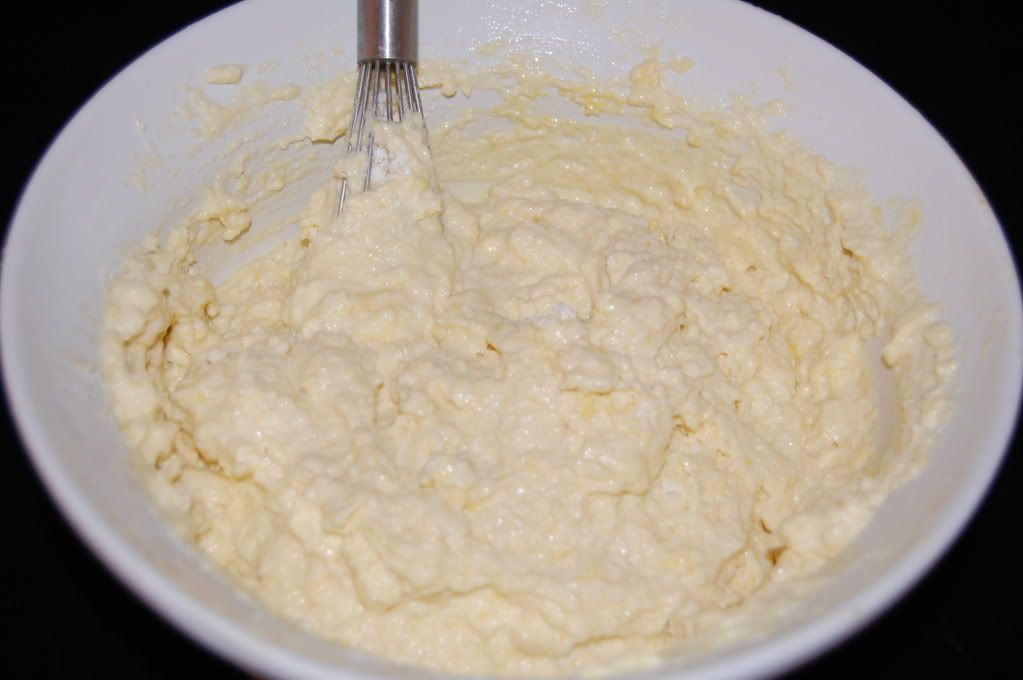 2. Stir in the ham, cheddar cheese and green onions.
3. Spray some butter spray in the baking dish to prevent sticking.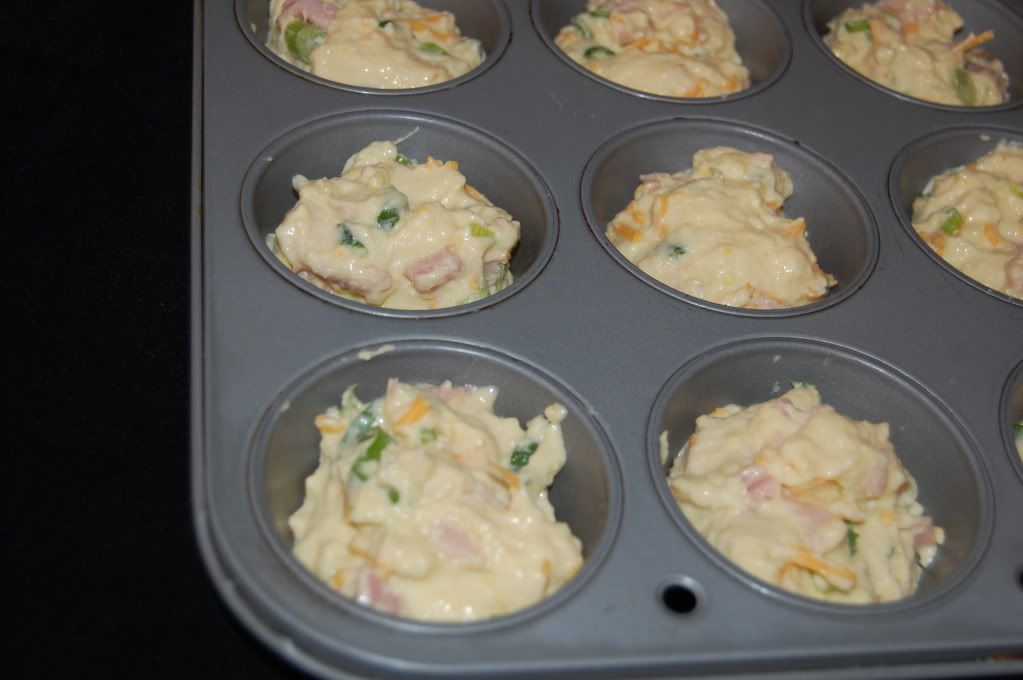 4. Bake in a preheated 400F oven until they are golden brown on top and a toothpick poked into the center comes out clean, about 25-30 minutes.