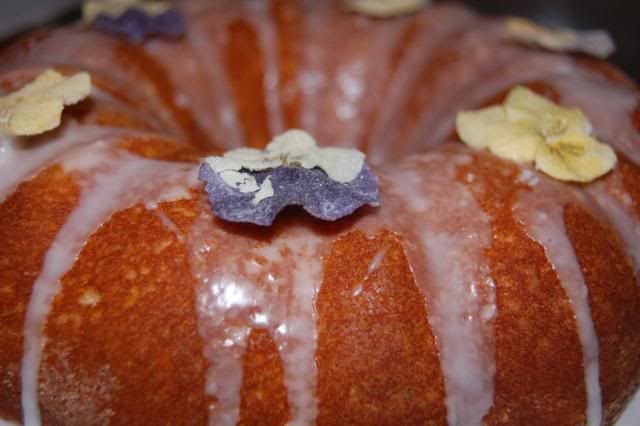 We decided to make our Mom another birthday cake, since Paulie picked out the flavor of the one we made to celebrate both their birthdays on Easter.
Our Mom likes pretty simple desserts so we thought a lemon yogurt cake would be perfect. It looked kinda boring when we took it out of the oven, so we decided to spruce it up a little bit!
But...with all honesty it looked better than it tasted. It was too dense and thick. We prefer cakes that are light and fluffy:-) We lost the recipe, but doesn't matter anyways since it wasn't all that great.