We made this cake a couple weeks ago. It was our godparents, our uncle and aunt, birthdays. We told them that we would make them a cake and that's what we did! This is our go to birthday cake. It consists of an italian sponge cake filled with vanilla custard and fresh strawberries. The sponge cake is very simple. You need 6 eggs, 180 grams sugar, 180 grams of flour and a pinch of salt. All you do is blend the eggs, sugar and salt in a stand mixer for 15 minutes until the batter is very fluffy and pale yellow, then you slowly sift the flour in and voila! Place the cake in a 12" round cake pan and bake at 350 degrees for 30 minutes, or until a toothpick comes out clean!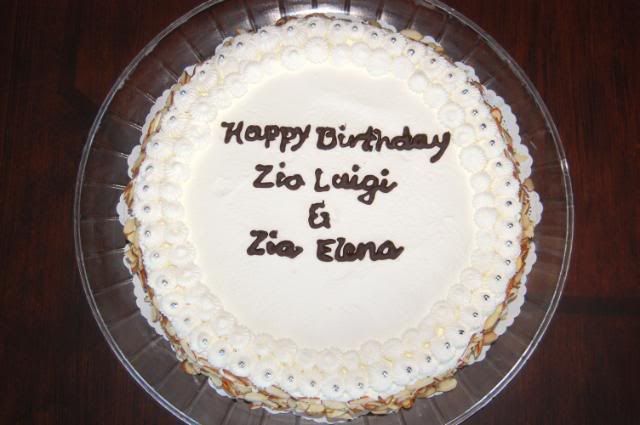 After you fill the cake with some vanilla custard and fresh strawberries, you can frost the cake with some fresh whipped cream, sweetened with powdered sugar. We love the the look of slivered almonds on the sides of the cake!
If you would like our recipe for the vanilla custard just ask!