This week's Tuesdays with Dorie selection are the Cinnamon Squares. They were chosen by Tracey of Tracey's Culinary Adventures. These squares have a thin layer of cinnamon, sugar, chocolate and espresso powder in the middle of a cinnamon cake that's topped with a bittersweet chocolate frosting. We weren't really sure what to expect from this recipe. We like cinnamon, chocolate and espresso, just never had them all together.
The only changes we made to this recipe was that we baked the cake in a 9" round springform pan, rather than the 8" square dish.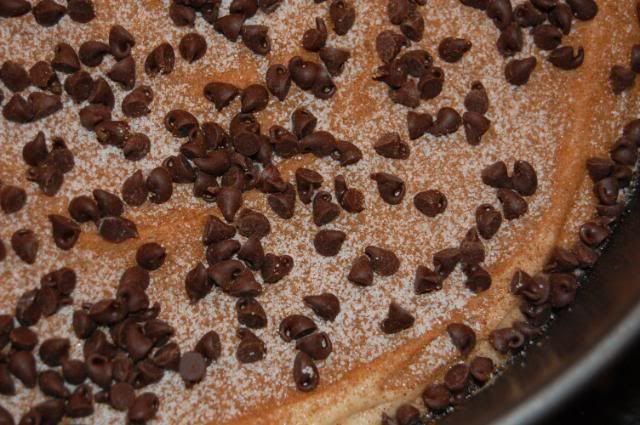 Overall, we thought these squares were pretty good. Some members in our household enjoyed them a lot and said they were really good, but we thought they were so so. We would rate them a 3.5 out of 5. Maybe if we made them next time we would take out the espresso powder.