The 12 Days of Christmas Baking On the 3rd day of Christmas, my true love gave to me A lot of ooey gooey peanut butter fudge!!
This recipe is truly a perfect Christmas fudge. We don't know why, but the only time we make peanut butter desserts is usually around christmas time! What we love MOST about this recipe is that the fudge has graham cracker crumbs in it. It gives the fudge really nice texture that is irresistible!
2 sticks butter, softened
2 cups graham cracker crumbs
12 oz of powedered sugar (We used about 3\4 of a 1lb box).
12 oz milk chocolate chips
1 1\2 cups of peanut butter
First mix the first 5 ingredients in a bowl until all combined. Then, spread evenly into a 13" x 9" baking dish.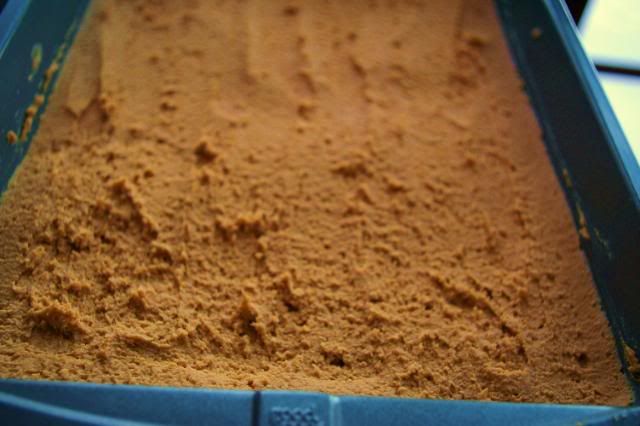 Then, melt the chocolate and peanut butter in the microwave.
Spread this mixture over the peanut butter layer.
Sprinkle the top with some graham cracker crumbs!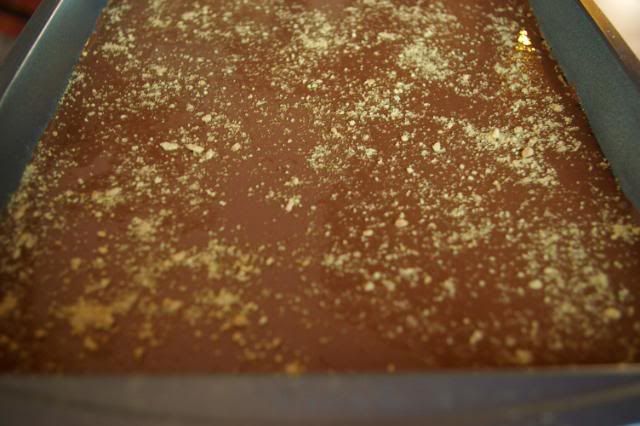 This recipe is so easy and so fast! I think it took us all of 10 minutes to do! You can't ask for anything more simple. 10 minutes, no baking, and it tastes heavenly. We'll be making this recipe for all the Christmases to come!