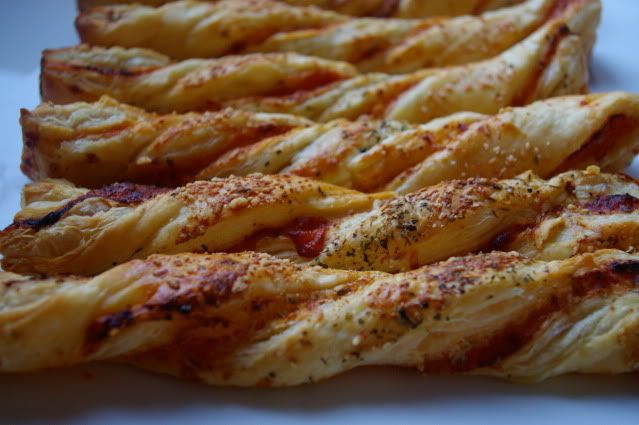 So, after the "12 Days of Baking" we thought we'd give you a savory recipe!
These twists are so delicious, your guests will think you slaved away for hours to make them! They are so easy to make and are VERY good! The dough is buttery and flakey, you get tangyness from the sauce, and saltyness from the cheese!
These twists are perfect for partys. People can hold their drink in one hand and have their other hand open to eat these delicious twists. With New Years Eve tomorrow, these twists would be just perfect for your guests to munch on!
This is what you'll need:
2 sheets of puff pastry dough, thawed
8oz can pizza sauce 3\4 cup of grated parmesan cheese, divided
2 tps dried oregano
1 egg to spread on top
Directions 1. Preheat an oven to 350 F (176 C). 2. On a floured surface roll out one of the pastry sheets into a rectangle shape.
3. Spread the pizza sauce over the surface. 4. Sprinkle with 1\2 cup of parmesan cheese.
5. Roll out the second pastry sheet and place in on top of the first sheet covered with sauce and cheese.
6. Sprinkle the top with the oregano.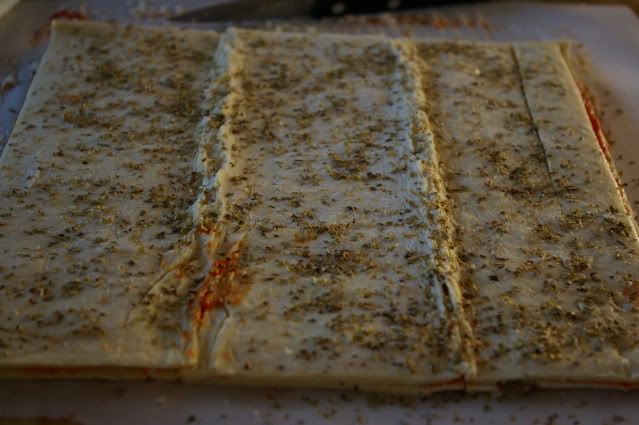 7. Cut into strips about 1 1\4 inches wide. You should get 10.
8. Twist the strips. 9. Place them on a baking sheet, pressing down the ends.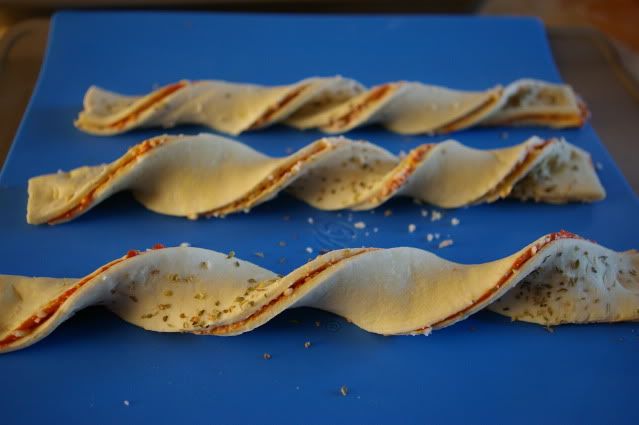 10. Brush the pastries with the egg mixture and sprinkle with the remaining 1\4 cup of parmesan cheese.
11. Bake for 20 minutes or until golden brown. 12.Remove the pastries from the baking sheet and let cool on a wire rack.
Enjoy!