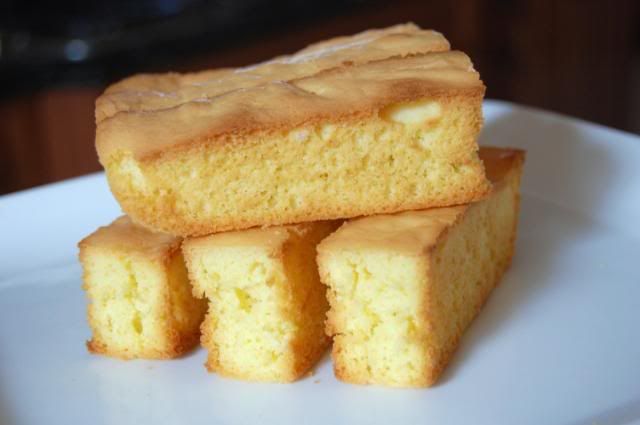 Have any of you ever had Stella D'oro anisette sponge biscotto?? We grew up eating those since we can remember! We just started eating them again recently and remembered why we loved these so much! Wanna know what's even better? They only have 90 calories for 2 cookies!! =)
We wanted to see if we could come up with something similar to those cookies on our own. After giving it a few times and changing things, we finally got a recipe that we liked! They weren't exactly the same as the Stella D'oro ones, BUT these are definitely a keeper! They are nice and crunchy on the outside and the inside is nice and spongy. Also, we love anything that has anice in it. Not everbody is crazy about that flavor but we are fans of it!
If you want a simple biscotti recipe that is simple and fast and is perfect for breakfast with a cup of coffee or tea or even for a midday\late night snack definitely try these!!
INGREDIENTS
2 1/2 cups all-purpose flour 1 tablespoon baking powder 1 pinch salt 6 eggs 1 cup white sugar 6 tablespoons vegetable oil 2 teaspoons anise extract
DIRECTIONS Preheat oven to 375 degrees F.
In a medium bowl, stir together the flour and baking powder; set aside. In a large mixing bowl, beat eggs until they are light and fluffy. Gradually add sugar and beat for about 3 minutes. Stir in the oil and anise extract. Fold in the dry ingredients until well blended. Spread the mixture into a 9x13 inch pan that is sprayed with PAM and bake for 15 to 20 minutes in the preheated oven. When the pan cools slightly, cut into 18 pieces. Think 3 columns with 6 rows! =) Place slices onto a cookie sheet and return to the oven long enough to brown on each side, like toast. Store in a tightly covered container.