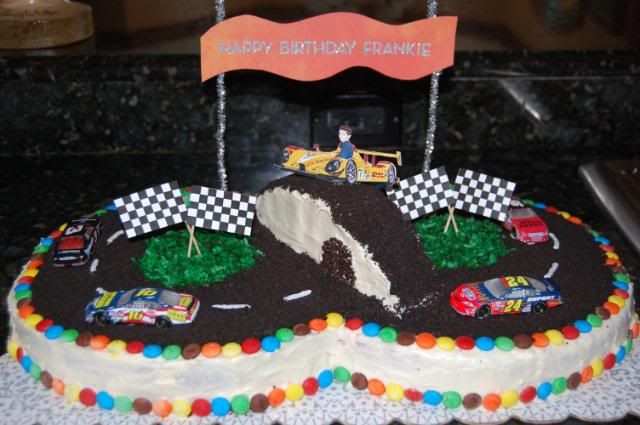 Our nephew Frankie turned 11 last week! We can't believe how all our nieces and nephews are growing up so fast!! We can remember when frankie the day frankie was born! He was our first nephew! We used to fight over who would hold him first when he would come over!
He wanted a race car theme birthday cake! We're glad how this cake turned out. We used crushed oreos for the road!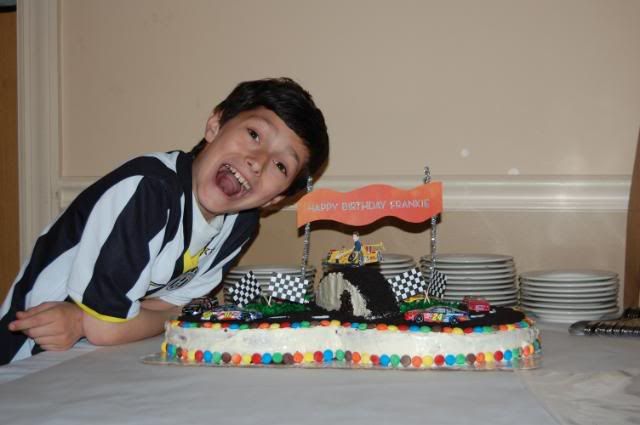 Happy Birthday Frankie!
We love you!